I've been crushing on a lot of things lately.
I've been crushing on snow, especially since we haven't had any yet.
I've been crushing on Matthew
Risch
, who took over for Christian Hoff as the lead in "Pal Joey."
I've been crushing on the new blazer I got from The Gap.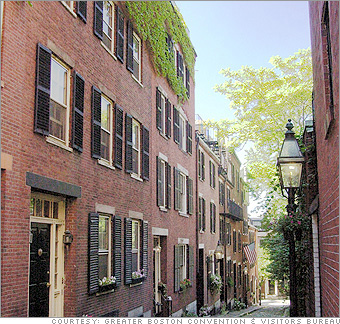 I've been crushing on Boston.
And last night, I did a different kind of crushing.
While watching "The Office," I thought to myself "
mmmmm
...ice cream sounds really good right now." But I was in my pajamas, it was after 9 pm, and it was torrential down pouring outside so I was very hesitant. Despite these facts, I put jeans on over my pajamas, threw a sweatshirt on, and grabbed my trusty little umbrella to hit the bodega on the corner. I got home, started eating the ice cream, and was very happy and content. Next thing I know?
I DONE ATE THE WHOLE THING!!!
Please do not judge me. Thank you.