Gurrrllll
.....
Jason: So going back to that final day, what I realized was that I was falling for two people at the same time. At the exact same time, and maybe I wasn't the right person to come and do all this because I didn't think there was any capacity to come and fall for two people at the same time. But I do still have feelings for Molly.
Melissa: Have you talked to her?
J: No.
M:
Mmmm
.
J: Over these last few weeks, when I started thinking about her, I tried to get it out of my head, because that was the right thing for us. To try and clear my head and say 'you know what? Forget it. I'm here with Melissa and that's it--it doesn't matter what happened in the past. I'm here only to focus on Melissa
because
that's--
M: Because you chose Melissa.
J: Because I chose Melissa.
M: Yes.
J: That is what I was trying to do.
M: But you don't want to fight for Melissa.
J: But I can't control my head.
M: You don't want to fight for Melissa. You put a ring on Melissa's finger,
you told Melissa you loved her and wanted to spend the rest of your life with her but you don't want to fight to see if that could work. Because you're having doubts over someone else who you already said goodbye to.


J: I wish I could control what I was feeling. If life was that simple I would do that
J: I would give you the world because you deserve all of that and if I could control my heart and my head
J: in a second
J: I would do that. I think the worst thing in the world is to live your life with regrets--
M: You're such a bastard.


J: And I don't regret doing anything with you. You are exactly what I was looking for when I came for
thi
-, when I came here, and you-and I told you that and that's the whole truth but I learned a lot about myself over the past three months. I'm growing as a person too, there's no way I'm perfect, look at me--
M: I'll second that,
mhmm
, excuse me.
J: I know, I know. But I don't regret anything that happened between us, I know you do--
M: I do. Why did you put a ring on my finger?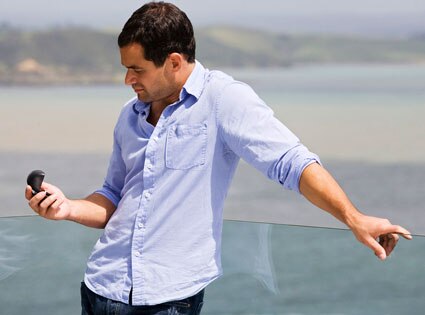 J: Because on that day, in that experience I wanted to give us everything.
M: I trusted you with everything going" he knows what I've been through, I know what he's been though." To me, getting engaged and finding that person was a once in a lifetime thing and you took that
fom
me. (starts to cry) You took it. I wish more than anything that last day you would have just let me go instead of doing this to me. I'm so mad at you.
J: I would do anything if I could give that for you.
M: I'm so mad at you. I don't get it at all. Because none of it makes sense.
Gurrrrllll
.....no he didn't!!! "The Bachelor" last night was fine, normal finale, whatever. But the "After the Rose" was "oh hell no" to the max!! Jason gone and done picked Melissa, dumped Melissa, then picked Molly after all was said and done. I knew this going into the episode last night but actually seeing it was worth the wait! You know, I have loved Jason since Deanna's season but I don't know how I can forgive me after what went down last night. He was so robotic about it too. And I'm sorry but normally when people cry, there are tears.
The best part was having Deanna come back.
On a scale of one to 'pointless,' it was like, a twelve. She came on, said "you still have a chance," he said "thank you" then asked her to help him pick which girl he was going to choose. Pointless!!! She did have on very pretty pink lipstick though. I'm excited to see what happens on the "After the After the Final Rose" tonight. Hopefully it'll bring the
dramz
!!!
I'm going to see Britney!!!!



Yessir
, next Friday Page Six and I will be seeing Brit Brit for her "Circus" tour in NJ! I've only seen her once in concert so this will be quite the experience, I'm sure. The problem is though, we've got an extra pair of tickets!! Page Six and I bought the tickets last night and then got better ones today through his friend so we bought those too! The first set are still really great tickets though. Like I would buy shitty seats to a Britney concert....please. Let me know if anyone is interested in them.
Is anyone watching
RuPaul's
Drag Race?
This shit is so fantastic, I can't even deal. It's like Top Model on crack. From her Tim
Gunn
-
esque
advice "Don't fuck it up" to the challenges "It's time to lip
synch
....for your LIFE" to the dismissal "You need to sashay....away" this show has it all. Logo. Monday nights. 9pm. Be there. It's the shit.
Speaking of the shit...
I was totally the shit at
dodgeball
last night. Okay, not really. But I did catch two balls!!!! And one of those times I even got someone out!! The other time I was out of bounds....but I caught the ball! Baby steps people, baby steps.
Speaking of baby steps....
Okay, this has nothing to do with Baby steps. But I'm going to a screening of "Watchmen" tonight!! It's a new comic book movie from the guy who did "300." Consider me excited! And consider me hungry, off to get some lunch, then do some work. It's about time!