Umm.......

Er.....uh.....

I can't...I don't....
Excuse me?! Swine Flu? First birds and now this? I mean, with birds it was to be expected--you can't trust birds. Birds are shifty. Pigs are a different story! Nothing negative has ever come from a pig I mean HELLO:
Right?
HELLOOOO

See what I mean?
RIGGGGGGHT?!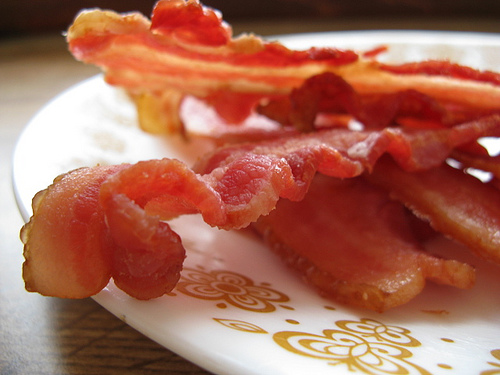 I mean, they're delicious! How could something that amazing try and kill you? Harumph. I refuse to beleive it. Anything thing I refuse to beleive?
Bea Arthur DIED, ya'll!!! Now I can't say I was ever like, a huge fan of hers or anything but she's friggin Bea Arthur. She's been around since the beginning of time it feels like. Truthfully I've always been a little afraid of her. Like I imagine if I met her in a dark alley she'd totally kick my ass. As it is though, she did right in my book by doing this:
She's totally the geriatric Carrie Bradshaw. Peace out Bea.
What a fantastic weekend though!!! I feel like I need a weekend to recover after the weekend I had. As it is though, no rest for the...alcoholics? Is that the saying? Friday night I had a few beers with the boys then met up with Guy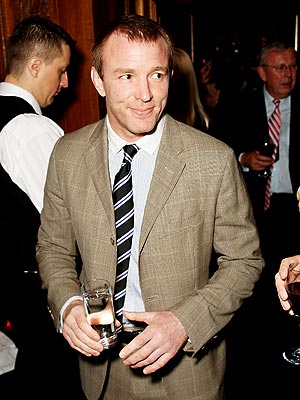 for an impromptu dinner. He had stuff to do and I had stuff to do but it was great to see him, if even for an hour or so. There's a level of comfort with him that I've had yet to experience lately and I'm really enjoying getting to know him. And because it's possible he's reading the blog todayI'm going to stop there. :) After dinner with Guy I met up with Kaka Kido and Matt, to hang out with our friend Rob who was in town from Michigan. He and his friend had started drinking much earlier than the rest of us and he was on the opposite end of the table from me so I ended up just chatting with Kido and Matt the entire night. Fine with me!! The bar we went to left a little bit to be desired so we peaced out of there relatively early and called it a night.
Saturday morning (okay, afternoon) I met up with Spencer and his family and we went to the Central Park Zoo. Saturday was the most gorgeous day ever. Seriously sunny skies and warm but not like, HOT. I was loving it. I also loved seeing his nephews. They're kiiiiind of my favorite people in the world.
Kids can be a bit much sometimes but I surprise myself by how much I love being called "Uncle Brian." I also got to spend some quality time with Finn, who is now a real live baby!
While I'm still afraid to hold him, he's no longer the fragile newborn he was a mere two months ago. And I got him to smile and talk a little bit to me!!! I can't wait to see him again. We saw Polar Bears, monkeys, seals, penguins and lots and lots of pigeons. We also saw....
...this lovely yet equally horrifying statue. In case you can't tell, that is a lion eating a giant bird. About to feed it to its lion cubs. A STATUE of that. Jack kept asking why the lion was eating the bird and I honestly didn't know. I mean, I understand that lions kill animals for food but to put a statue of it right outside the food court was a little confusing to me. After the zoo we headed to Sheep's Meadow in the middle of the park to meet up with a bunch of our friends. It was PACKED.
That picture doesn't even do the scene justice. So much fun, so many people, and so many hot shirtless boys. Amazing! Also, please excuse my giant thumb.
Saturday night I layed low for a bit and then went out in Chelsea with the boys and Scotty's friends from LA. We hit a few bars and after a half hour or so the lone girl in the group came up to me and said "I know you." I looked at her and realized it was my FRESHMAN YEAR RA!! Like, from Utah! Morgan Hall!! I could NOT beleive it was her. Apparently she is going to school here or something. It was just amazing to me just how small a world it is. Had a late late night Saturday so therefore we didn't get to brunch until about 2 pm Sunday. Went to a place in the Meatpacking District and for some reason there was a DJ spinning very LOUD bouncy music.
Add to the mix some Eurotrash dancing at the table next to us and a slow waiter and you had a couple of grumpy homos. All of a sudden, however, the mimosas started flowing more steadily....the champagne started coming....the dancing started....the posing started....
...and yes...the self-portraits happened.
What that giant Julia Roberts vein is doing on my head, I have no idea. Anyway, after two hours of mimosas I. Was. SHITFACED. Seriously I was not right. WASTED. Went home and CRASHED around 5:30 only to wake up at 8:45 to about 7 texts and 5 missed calls. You see, I had planned a game night Sunday night over at Anthony's place. A little Celebrity, perhaps some Taboo, who knew what trouble we would get in to. Uh....I sorta slept through it a bit. I pick up the buzzer to hear More-O saying "We're downstairs, where the hell are you?" My bad. Luckily I sobered up a little bit and had a FANTASTIC time playing Celebrity. Seriously laughed my ass off. Let's do it again soon boys. And I promise to be awake this time!
Got to work this morning (where so many people called out. The nice weather must be distracting them!) and had a call from the messanger center. "Hi Brian? This is the messanger center. We have a flower delivery down here for you." QUA?
I got FLOWERS, ya'll!! I had been joking to Guy about how I was insulted I didn't receive anything from my bosses and so he sent me flowers for Belated Administrative Professionals Day! Uh....ADORABLE! I'm telling you...this one's a keeper. Gush!
Enjoy your day. Both main bosses are out so it's a pretty quiet day for me. Peace out, bitches!
Ps. Hey Wife Annette---did you pop out that kid yet?