Hello folks. Can we talk about this for a second?
Pay no attention to the fact that Natalie has a wonky smile but....

I

AM
DEVASTATED!!!!
For those of you who don't know, Natalie Reid was a contestant on "So You Think You Can Dance" last year and then again this year. Last year she was in the final two girls in the semi-finals with her
roomie
Katee (who ended up making it to the final three and whom I LOVED) but they chose Katee over her. This year she came back with another AMAZING audition, made it to Vegas and then they cut her during the jazz routine!! RIGHT after Sonya made a big deal about her and telling everyone how perfectly she did the routine. I am beyond words that she's gone and so shocked they didn't even give her a chance to dance for her life. BAD MOVE
SYTYCD
!!! I'm considering writing a letter....
Sigh.
Okay. That's done. Now we can move on to the main focus of this blog post. Miss Heidi Hanson. It's HEIDI'S BIRTHDAY!!!!!
Homegirl
is in her mid to late twenties and I'm positive this is going to be the year that you get a job and keep a job Heidi! ;) So a Happy Birthday to Heidi.
Please note. This is not my Heidi Hanson. This is, however, who came up when I googled "Heidi Hanson." So it still works. No? Not good enough? Fine.
THIS
is my Heidi Hanson. And that done be an OLD picture of us. Not as old as this one, however:
Eek!! So young! This is us being Top Models....apparently. Clearly I had not yet figured out how to smile with my eyes. This is one of the first documented pictures of Heidi and I, taken at the Tav in the FALL of 2003. Yes, you heard correctly. 2003. Ah 21 years old...how I miss you so...However in comparing 2003 and 2008...
I think we've aged pretty well.
What better way to honor Heidi than a.....birthday photo bonanza!!!
My favorite Heidi Hanson moment....
And my favorite Heidi Hanson picture....

And now...some of Heidi Hanson's favorite things. A tribute, if you will. Heidi, just for you my love.

Soccer. Heidi loves herself some soccer. She has met many people from it including many sad, lonely, and needy girls desperate for attention. Hiba's pretty cool though, I'll forgive her for that one. So here Heidi, Soccer. Woo. Hoo.



The Jenner. Heidi loves him. H, just imagine he's gazing into your eyes and saying "I'm gonna love you as long as MTV deems it appropriate." Totes romantic.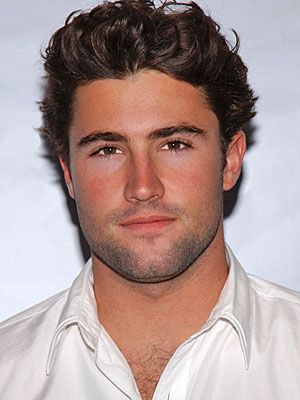 According to a recent survey, Heidi's second favorite thing is snacks. Heidi, just for you, a picture of...snacks.


I promise this will get more exciting soon. Don't blame me, it's Heidi's favorite things. But get ready, because according to Heidi, her favorite thing is......



ANIMALS DRESSED IN CLOTHES!!! So just for you Heidi, a fashion show.


Meet Jacqueline. She's dressed in the Fall's hippest new style, girls wearing Rugby shirts. And she is giving some face face face beauty face in a Lacoste original. Tabby cat? More like...fabby cat...like fabulous. Get it?
Here is Thom wearing a Dolche and Gabbana leather vest, perfect for a night out on the town or meeting an Alley Cat in a dark alley.

Oh snap, bathing suit time! Here we have Grizzelle in a Donna Karen one piece, complete with a retro 1920's grandma swim cap!! Work it bitch, me-ow!



Here we have Fabrizzo in a Tom Ford for Gucci vintage "ugly sweater." Tom Ford is totally making "ugly" the new black and Fabrizzo is proof of that! Just look at that model--totally sexy ugly. This syle is sure to be a hit in Milan and Paris in ADDITION to the local dog park!


Known for her wrap dresses, Diane Von Furstenberg is taking an "Eastern" approach this Fall with a wrap Kimono, as modeled by Bianca. Just look at Bianca's complexion and skin tone--could she be any more Purr-fect (ew. I hate myself so hard for that joke).

Princess Consuela Banana Hammock, shown here in a Christian Dior poncho, is heard to be one fierce diva. It was reported that she and Tyra Banks got in a screaming match at the Victoria Secret show, complete with hissing, clawing, and howling. Then Consuela swatted at Tyra, resulting in Tyra hiding under a clothing rack for 45 minutes until someone lured her out with a feather on a stick. Oh, the life of models.

And for the finale...



Marc Jacobs really went all out this year...wow. What high fashion, what a concept, and what a model! Even with all the accessories, even with the hat covering half his face, Mr. Whiskers is still giving it to you. Brava, Brava I say! It's really an accomplishment having Mr. Whiskers end the show, especially after his addition to Cat Nip was highly criticized in the media. Good for you Whiskers, keep it up!
Happy Birthday Heidi! You know, I've heard it said that people come into you life for a reason. Bringing something they must learn and we are led to those who help us most to grow. Well, if we let them and...something something in return. Well I don't know if I believe that's true but I know I'm who I am today because I knew you. I love you, you crazy bitch!