Surprised?

Of course not. The rumors were true! Jon and Kate are getting divorced! We've seen it coming for months now, but it's still a shame. Shockingly, I actually felt bad for Kate on last night's episode. You can tell that Jon is just kind of over the entire situation. He says he's here for his kids but really--he's that dead beat dad that gives up. I don't blame TLC, I blame Kate. I think she finally realized what she did (ie. nagging of the Devil) but it was too little, too late. What bugs me about Jon though is his whole "I want to be 25 again" look that has been happening.
Dude. It's not 1996. Earrings on guys are not cool. Especially on guys who have 8 kids. And dude. You live in suburban Pennsylvania. I don't think you're allowed to wear Ed Hardy. Get your act together, let's go. Please visit Page Six's website as he has a really cool story on the subject. Check it out
here
In baby news...
"Did somebody say baby?"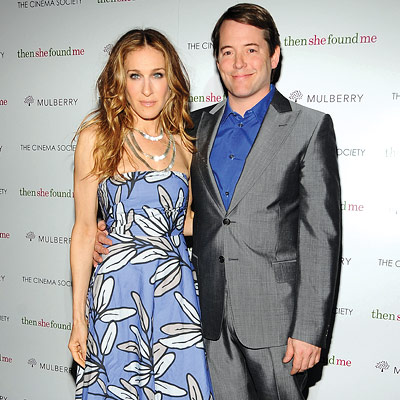 Matty Broad and SJP's surrogate done be done! She had the babies last night, at some random hospital in Ohio. Names should be released at some point today--who's hoping for "Carrie Broderick" and "Miranda Broderick?!"
Oh snap! In the time since I started this blog post, it has been announed that production has been halted on Jon and Kate Plus 8. Only 6 episodes into their 40 episode season, new episodes won't air until August. While I'm sad we won't get to witness all of the dramz

I really think this is what's best for the family, and especially the kids. Up until this point we haven't been given any indication how they've been reacting to the split and perhaps taking the cameras away for a bit while they deal with this is the right thing to do. Okay. Enough with that.

Unfortch, that's about all I got. Going to the gym, Dodgeball party tonight, listening to Ben Folds, yadda yadda. I done be RIL exciting! Happy Tuesday bitches.