Word on the street is that Adam Brody and "Glee's" Diana Argon are dating, and I have to say...I would be VERY into this. Even though Adam Brody hasn't had a hit in years, I mean, just look at them - they're so cute together!! There are just some couples where you see them and you're like "awwwww." I have a few couple in my life like that (of course I have a few couples where I'm like "eek!"). A TV couple that makes me "aww" all the way home is Jim and Pam. Last night when Page Six and I were watching "The Office" and Jim and Pam had a moment and we both sighed and "awwed" and blah blah blah. Then Page Six asked me:

"Do you think we'll ever find a Jim?"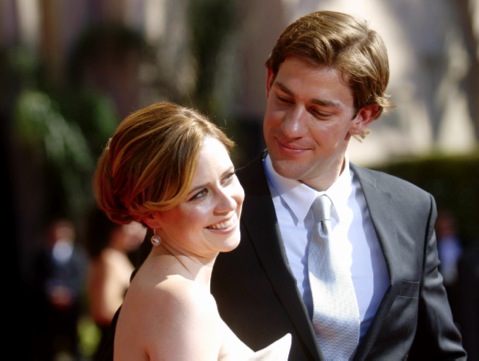 to which I replied...

"No...we'll probably find Dwight and Andy's. I may go through a Creed phase."

Le sigh.

Wanna be jealous? I'm going to a taping of Top Model tomorrow! The boys and I are going to be in the audience for one of their fashion shows for the new season. I'm gonna get my hair did, put on my finest, cover up the flesh eating virus on my face and smize away in the hopes of being on camera. A boy can dream!

Have a fantastic weekend everyone.