Nooooooo
!!!! After 13 GLORIOUS episodes, tonight will be the last
installment
of Glee until April. Why they decided to keep us waiting four months after the fall finale, I'll never know.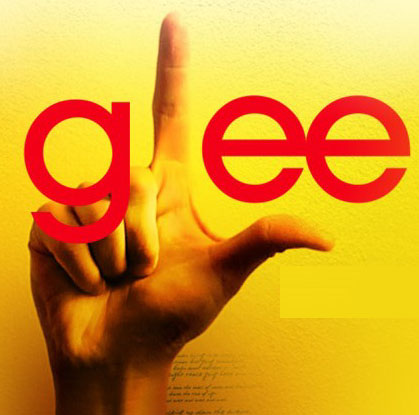 However, it is what it is and we all must deal with it. Oh how I shall miss laughing at the funny things Brit says and giggling with delight over Finn's antics and freaking out when Rachel hits an amazing note and lusting over Mr.
Shuster
and "hey
Gurl
hey"-
ing
with Mercedes and queening out with Kurt and loving Quinn and....sigh...I'll miss everything. I'll miss downloading the new songs Monday nights and watching
screeners
with Page Six and I don't know what I'm going to do with myself. As it is though, we've had some great moments and some GREAT performances. A few faves:
Best Rachel Solo:
Rachel has had some amazing moments, and some amazing solos - Taking Chances, On My Own, etc. I think my favorite though was Take a Bow and judging from the amount of times I've played it on my
iTunes
, my computer would agree with me. I have to tell you though, once you've heard her "Don't Rain On My Parade" you are going to DIE. Seriously. D.I.E. It is one of the most amazing versions of that song I've ever heard.
When we first saw "Somebody to Love" I think we can all agree we fell THAT much harder for Glee. It was the first time we had all 12 for a group number and the first number that was really BIG. And that note by Mercedes at the end? I can't.
Best Duet


No Air was great, Defying Gravity, etc, but in terms of pure vocal brilliance and comedic potential, Endless Love takes the cake. Matt and Lea's voices blend like honey -
brills
.
Best Mash-Up
Although I
reeeeeeally
loved Crazy In Love/Hair (
BLECH
) I think that It's My Life/Confessions takes the cake. The boys hyped up on Vitamin D and the combination of the two songs makes this a pretty damn fun moment in the series. A word of warning though - don't try this at karaoke. It's harder than it looks (right More-O?)
THE Glee Moment
I mean, it has to be "Don't Stop
Believin
,"
riiiight
? No greater version exists!
Most Touching Song


I know the easy answer is to say Imagine, but the one song that really touched me (and still does) is Keep Holding On. Even though I never really liked the song before this, the arrangement, choreography, and meaning behind why they're singing it is something that I
j'adore
.
Most FUN Song
HELLO - it's totally Jump. You could tell how much they were having and in turn that made me enjoy this song the most. I still crack up every time I think of Mercedes sitting on that front mattress just
waiiiiiling
away.
Best Choreography
Even though Ben called this song "offensive" I happen to think it was a fantastic time. The amount of time it would take me to learn what they learned...I mean...I can't even. The fact that they did a routine in wheelchairs is amazing and truly something I don't know I've ever seen. Well, the basketball wheelchair game on Saved By The Bell came close...but Glee takes the cake.
The kids singing Lean On Me to Finn and Quinn. Totally cute, totally great song, totally great moment. Totally.
Best Overall Group Number


I may be jumping the gun a bit here....and call me presumptuous if you will but....I really think that tonight's number at Sectionals will be the best one yet. I've heard "You Can't Always Get What You Want" and it blew me away. If the staging of the number is even half as good as it is in my head, I think we're all in for a BIG treat.
I'm dying to know - what are YOUR favorite numbers from the first 13 episodes? Even if you never comment, comment now because I
gotsta
know if I'm alone in my choices. And if anyone says that "Bust a Move" or "You're Having My Baby" was their favorite, you're fired.